Harvey settled in as a tropical storm Saturday over southeast Texas, where it is expected to stall and spin for the next three to five days, forecasters say.
The storm is forecast to continue to weaken over the weekend, but the National Weather Service says it could deliver storm surges up to 12 feet in some areas and "catastrophic" flooding along the middle and upper Texas coast.
It could also slip back into the Gulf and regenerate as a powerful storm and head up the coast toward Louisiana.
However, tracking Harvey is not easy. There is no exact consensus for what it will do long term, and the most likely scenario is the storm meanders around the region for a couple of days.
The problem is Harvey will be "trapped" in an area of extremely weak steering flow, said Colorado State University hurricane expert Phil Klotzbach. Basically there are almost no winds to push it one way or the other, he said.
More: Why Hurricane Harvey's future is so uncertain, hard to predict
Harvey made landfall on the Texas coast near Rockport, Texas, on Friday night, becoming the first major hurricane — classified as Category 3 or above — to hit the U.S. since Wilma in 2005.
Here's more of what we know about Harvey at the moment:
Are there any deaths?
At least two people have died from the storm.
Aransas County Sheriff Bill Mills said Saturday that a man was discovered dead in his home, which was destroyed by a fire. Mills also said 30 to 40 people remained unaccounted for as of Saturday evening.
Late Saturday, a Houston official confirmed a death there due to flooding.
STORY FROM THE UNITED STATES TOUR OPERATORS ASSOCIATION
Switzerland is Europe's crown jewel
How strong is the storm?
Harvey was downgraded to a tropical storm Saturday afternoon, but sustained winds still roared at 60 mph, the National Weather Service said.
Where is the storm now?
As of 10 p.m. CT, the National Hurricane Center reported that Harvey was centered 75 miles east-southeast of San Antonio. The storm was drifting east-northeast at 1 mph, and maximum sustained winds had dropped to 50 mph, with higher gusts.
What is the damage?
Texas Gov. Greg Abbott, speaking at the state's emergency operations center in Austin, reported 338,000 power outages statewide.
Harvey's destruction could be seen as far south as Corpus Christi, with downed street lights and trees blocking some downtown streets.
Fulton, a seaside community just north of Rockport, was a tangle of downed power lines, upended RVs and crushed homes. Downed trees blocked some roads in town; others were completely covered in floodwaters.
The roof from a nearby building was strewn across Texas State Highway 35, blocking one of the main entrances to Fulton and Rockport. In the middle of the night, as Harvey's roars turned to quiet from the hurricane's eye, some residents retreated to a local elementary school building.
"It was like being in another world," said David Cameron, assistant chief of the Fulton Volunteer Fire Department, who helped rescue residents. "And there's still a lot to do."
Rockport City Manager Kevin Carruth told KIII-TV that multiple people were taken to the county's jail for assessment and treatment after the roof of a senior housing complex collapsed. Carruth also said that the historic downtown area has also sustained heavy damage, according to KIII-TV.
More: Hurricane Harvey: Beautiful but terrifying images of a monster storm
Related: Why Hurricane Harvey's future is so uncertain, hard to predict
In Corpus Christi, the major city closest to the center of the storm, wind whipped palm trees and stinging sheets of horizontal rain slapped against hotels and office buildings along the city's seawall as the storm made landfall.
Corpus Christi police said a homeowner shot an intruder after Hurricane Harvey made landfall. The victim was "coherent" when he was rushed to a hospital, police say.
Corpus Christi PD ✔@CorpusChristiPD

Update on shooting @ 7100 Ficus Ct. homeowner shot intruder. Victim @ Hosp. with gunshot wound was coherent when medics took him. PIO Pace
The hurricane also left some 20,000 passengers stranded on four cruise ships that found conditions too dangerous to return to Galveston, KTRK-TV reported. The Carnival Valor and Carnival Freedom, which planned to return to Galveston on Friday, will instead head for New Orleans, according to the Houston Chronicle.
Is the storm still a threat?
The National Weather Service warned Saturday morning that water, not wind, is the biggest threat to life, adding, "Danger from #Harvey still very real."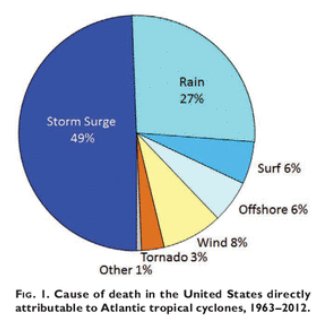 Danger from #Harvey still very real. Historically, water is much more a threat to life than wind. #HurricaneStrong#WeatherReady
Harvey will stall and spin for the next three to five days, dumping up to 2 feet of rain across the region, with some isolated pockets receiving up to 40 inches of rain, the Weather Service said. Life-threatening storm surges up to 12 feet also threaten the Texas coast.
Harvey "may be nothing short of a flooding disaster," for Texas, according to AccuWeather meteorologist Alex Sosnowski, who said some communities could be underwater for days. Forecasters were already measuring 28-foot-high waves near the eye of the storm.